This Month's Immune Boosting Favourites
The Cell Wellbeing Hair Test
The Cell Wellbeing hair test assesses your epigenetics for vitamins, parasites and viruses, nutrition, toxins, antioxidants, microbiology, minerals, fatty acids, EFA and EMF (radiation), as well as system supports including adrenals, digestion, brain health, circulation, and emotions to help unlock your epigenetic potential.
Quick, Convenient and Affordable!
Find Out More!

Food Intolerance & Environmental Sensitivity Test
The Food and Environmental Sensitivity Assessment is a safe and non-invasive hair analysis test to assess sensitivity to a broad range of food and environmental compounds. This test includes a comprehensive report and a half hour consultation with our practitioner who will assist you with the necessary dietary and lifestyle changes to help you feel your very best!
Find Out More!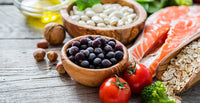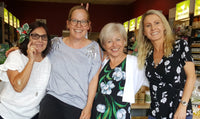 Meet the Team!
Pop in store and see our friendly and knowledgeable practitioners about your health concerns!
We hope to see you soon!!
Jane, Catherine, Kara and Karen
What people are saying about us
Such a great range of products, so many different brands to pick from. The team at Gate Pa Health Store are awesome!

Georgia
Really enjoyed my experience within the store. The team are well educated and very lovely! I would highly recommend Gate Pa Health Store!

Hilary
Plenty of products to pick from! These guys really know their stuff! Thank you very much, you guys have made a major influence on my life!

Katie
Location
Our store hours:
1000 Cameron Road, Gate Pa, Tauranga 3112
Mon - Fri, 9am - 4:30pm
Saturday, 10am - 3pm
Sunday, 10:30am - 2:30pm
We're proud to be supporting our local communities